23 Apr 2021
A new dawn for iGB Live!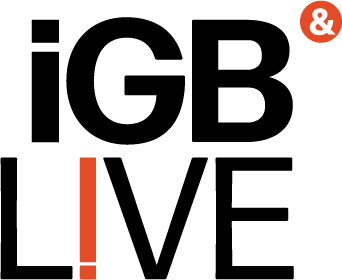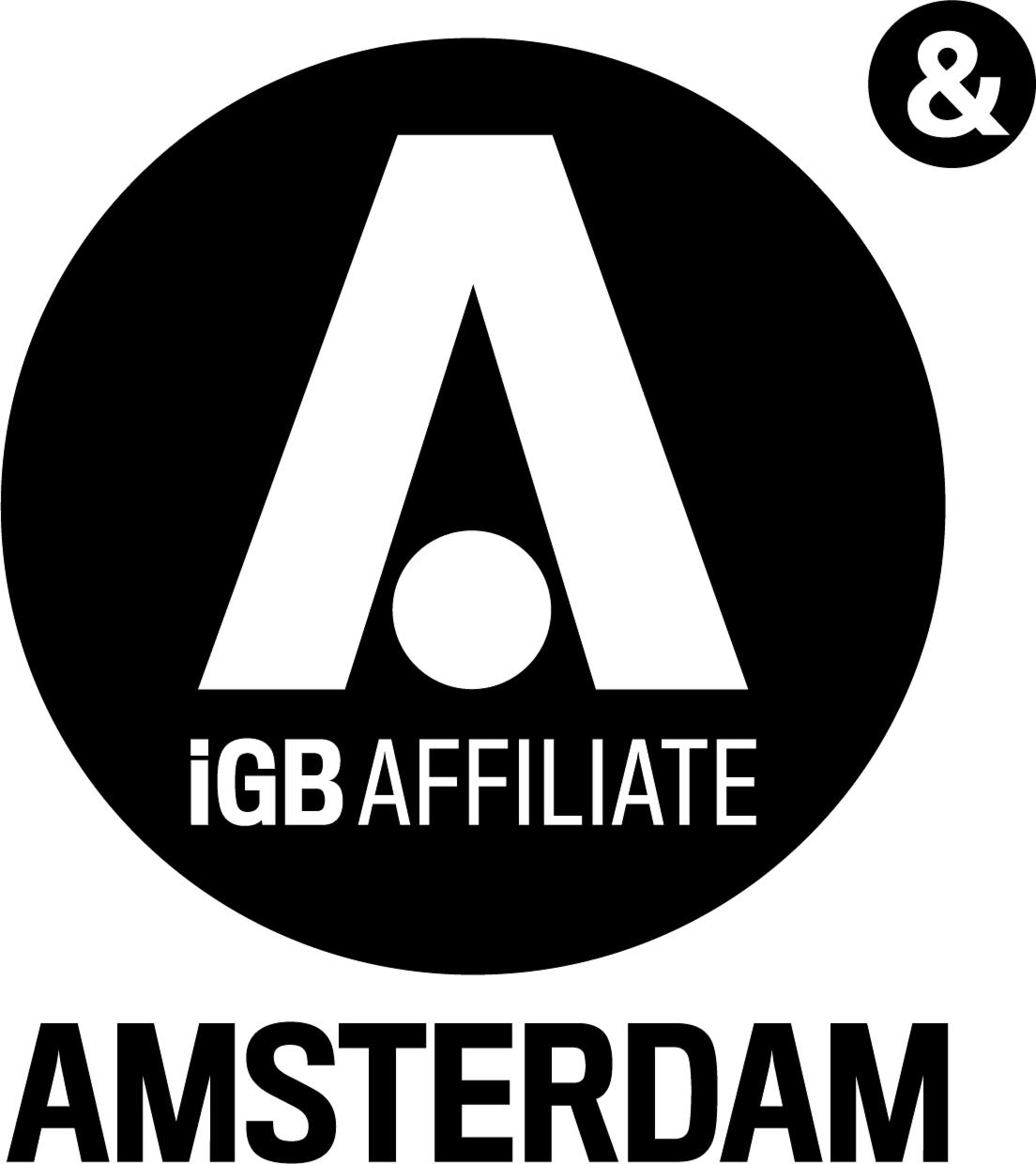 It's been two years since we last met in Amsterdam - here are some exciting changes we've made at iGB Live! and iGB Affiliate Amsterdam in light of COVID-19 and the rapid developments in the industry since 2019
2021, we're back.
When? 28 September- 01 October
Where? RAI Amsterdam, Netherlands
It's almost unbelievable that it's been two years since we last all met in Amsterdam, and a year and a half since ICE London 2020.
The world and our industry look very different now, so it made sense for us to apply our own changes to your favourite European summer event, iGB Live! and iGB Affiliate Amsterdam.
One thing that hasn't changed throughout the pandemic is the importance of live events, which was echoed by you, our audience. 73% of respondents to our industry research highlighted that live events are one of the most important lead-generation exercises because of the face to face culture that your clients prefer.
Luckily for us - and you - iGB Live! has this culture deeply embedded in its DNA, and is historically seen as the mid-year touchpoint, following ICE London, for new business and retention benefitting B2B iGaming suppliers, operators and affiliates.
This year, we're maximising the fact that the show will be one of the first live events to return to Europe by responding to some of the biggest learnings from the pandemic.

iGB Live! eSports Streamer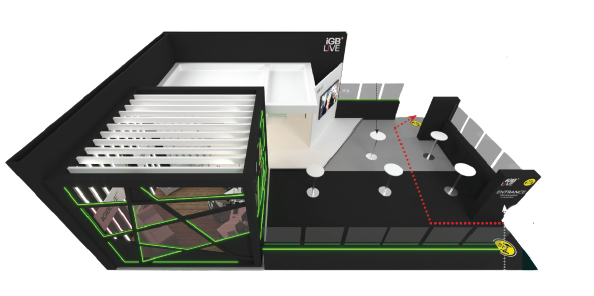 When live sports were cancelled, esports saw a huge boom, one that many may say was a long time coming. Also, who else tuned into marble racing at the beginning of the pandemic? We'll watch anything competitive, it turns out.
Now, as we start to focus on the future of esports in 2021 and beyond, we've created a new activation designed to connect the iGB audience to eSport streamers and educate attendees as to the critical role eSports streamers play in the affiliate and core eSports betting industry.
Enquire about our eSports streamer >>
iGB Slots Lounge **MOVING TO 2022**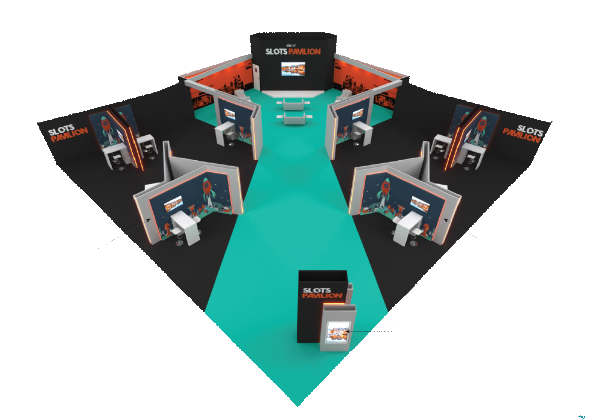 So many new slots, so little time - we hear you. The demographic for slots is changing, and demand is increasing, so it's time to refresh how we approach slots provision and promotion.
If you mention slot machines to a millennial or a Gen-Z, its highly likely their eyes will glaze over with a mist of apathy, and it's an issue that casino & games operators can no longer ignore. However, innovation is happening behind the scenes, bringing multi-player functionality, competitions and elements of social and skill-based features to games, meaning a whole new sub-category of slots are up for grabs in the igaming industry.
To help you cut through the noise, iGB Live! is building a stage dedicated to launching new slots products and innovations to show online operators the future of this legacy game to challenge those pain-points currently surfacing and turning them into profitable opportunities.
Got something to showcase for iGB Live! 2022? Let us know >>
iGB Live! Online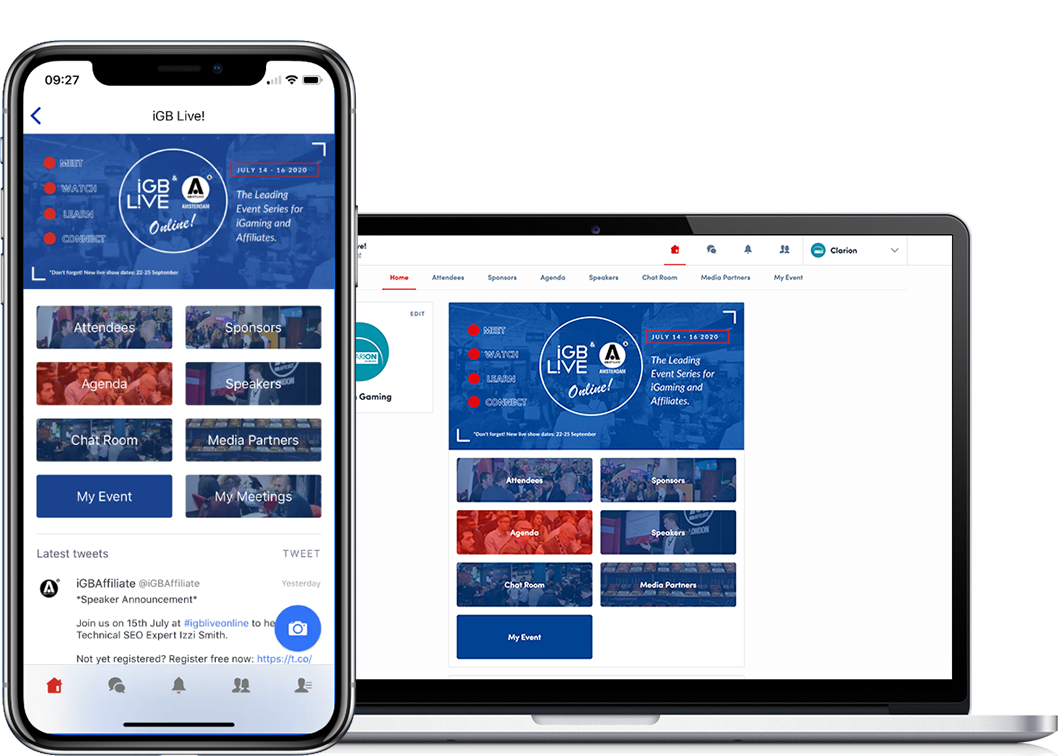 A big learning from our first foray into digital events was just how much opportunity there is to increase lead generation opportunities and international attendance.
So, this year, we're going hybrid. In addition to our live show, we're providing a platform for digital engagement, in particular to support our network from the US sports betting market, leveraging exclusive online content to capture an engaged audience for our suppliers, and ensure our exhibitors and attendees can get what they need from the show, whether it be online or in person.
If you want to get involved, there are a number of ways to do so.
Speak to one of our event reps >>
We don't want you to get FOMO, join us in Amsterdam!
Registration for iGB Live! And iGB Affiliate Amsterdam IS LIVE.
Clarion Gaming live shows such as ICE, iGB Live and iGB Affiliate have a unique offering in addition to the live element, because we own two of the leading gaming publications in the world: iGamingbusiness.com, iGBAffiliate.com and ICE365.com
With an international gaming audience of 860,000+ every year, there's plenty of exciting opportunities to maximise your event campaigns with bespoke prospect targeting within our database.
So, what can we offer you?
Sponsored content and digital advertising, positioning you at the forefront of your chosen audience's mind in the run-up to the show.
New hybrid event upgrades, providing you with live data and analytics on lead generation from our international audience, such as the lucrative US Sports Betting demographic - we've got you covered.
Bespoke stand and sponsorship packages with NEW onboarding decks to help you get the most ROI out of the show from the moment you sign the contract.
If you'd like to find out more about sponsorship opportunities at - or before - iGB Live! and iGB Affiliate Amsterdam, you can get in touch with a member of the team here >> or simply use our friendly chatbot (on the right of this page) to be redirected straight to a sales rep!
We couldn't be more excited to see you all in September, and we'll be keeping you updated and informed at every step along the way. So, keep your eyes peeled!

Pre-register for iGB Live and iGB Affiliate Amsterdam
Sponsorship Opportunities at iGB Live and iGB Affiliate Amsterdam