16 Jul 2020
iGB Live Online session: Neil Patel's hacks to elevate SEO efforts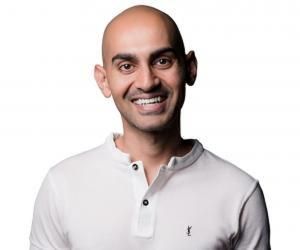 On July 15, Neil Patel joined iGB Live Online to break down the 'Google Wars', offering affiliates and digital marketers some simple hacks to help elevate their SEO efforts.
Patel, who has previously worked with brands such as Amazon, Microsoft and Airbnb, kicked off the day's content by sharing his six top hacks for independent digital marketers.
Hack #1: Translate your content
Make an offering available outside its home market, as there are a number of advantages to this, he began. Not only could this broaden the net for potential customers, but can also help marketers enter territories where the search competition is a lot lower. This means sites could rank for keywords they would never dream of in a saturated market such as the UK.
According to Patel, translating and localising content to new markets has accounted for some of the biggest traffic gains for large companies in recent years. He recommended some straightforward tactics for getting this done, such as using freelance platforms such as Upwork, or the Polylang plugin for WordPress websites.
Hack #2: Host your site from a content delivery network (CDN)
Increase the page speed of a website by hosting as many of its pages as possible from a CDN; not just its static pages or images.
Patel considered this one to be a key way to improve page load speed, which can be a major barrier to ranking highly. To demonstrate the importance of page speed for online business, he pointed out that every second in delayed page load time costs Amazon $1.6bn.
Hack #3: Update your content
You don't need to create scores of new content every week, he said. Rather, take pieces written in the past, make them more relevant to today, and re-upload as a new piece.
Surprisingly, despite the quantity of content on neilpatel.com, he explained that he currently writes around one new post per week. In contrast, Patel employs a team of three writers responsible for updating and reposting at least one existing article per day. This means that while only 4 or 5 new posts are written per month, around 90 are updated in that time to be repurposed in a timely and relevant way.
Hack #4: YouTube SEO
Most people think of Google as the be-all-and-end-all of SEO, but it's important not to forget other platforms internet users search on, Patel told listeners. YouTube is the second most popular of all, and carries a number of advantages when it comes to ranking.
While Google tends to prefer 'slow and steady' content, YouTube's algorithm works more quickly, he explained. Therefore, if a video receives a lot of engagement within the first 24 hours after posting, it may rank highly for any number of keywords. He advised marketers to ensure they share their YouTube content everywhere when it has been posted.
Hack #5: Spin the wheel
People love games, so let them play! Introduce elements of gamification into your website – an easy option is a special offers 'wheel of fortune', something he pointed out could also be used to collect contact details from users while increasing engagement, making it a win-win.
Hack #6: Provide free tools
In gaming, it could be anything: tools to compare odds, learn how to play casino games, or more – the key is to identify a niche and provide value to your customers, Patel explained.
An example from the world of search and marketing is Patel's own Ubersuggest, a tool aimed at helping digital marketers to track and improve their rankings.
He then wrapped up the session with an audience Q&A.
When asked his opinion on the future of search, he described it with one word: omnichannel.
This, he said, was evidenced by the high conversion rates for YouTube advertising and the increasing ubiquity of voice search. These, in Patel's eyes, show that Google SERPs are only the beginning, not the end, of SEO.