28 Jul 2020
The COVID-19 effect: going from digital-first to digital-only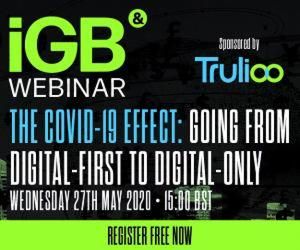 The impact of COVID-19 on the gaming industry has been profound with a complete drop off in sports betting and massive focus from Government and regulators on responsible gambling and protecting vulnerable consumers. In addition, gaming operators are having to ensure they are protecting customers (and themselves) against fraudsters looking to take advantage of vulnerable groups, in particular those who are new to digital channels and applications.
However, there are better days ahead. Restrictions will lift, sports will resume and betting will see a huge spike. Operators should take this time to optimise their account creation processes – now is the time to access to an identity network to deliver optimal real-time identification to take advantage of future opportunities
In this webinar, sponsored by Trulioo, we will explore what COVID-19 means for the online gaming industry and how finding the right balance between fast and seamless account creation whilst protecting customers during the onboarding process is even more important in the current environment.
As operators battle to attract new customers and drive as much revenue as they can in a fiercely competitive but limited marketplace, they need to understand the expectations of consumers. In other words, they need to get inside the head of the 2020 online gamer.
Register for this webinar today to learn:
Why operators should take a security over speed approach – and how
The business impact of a sub-optimal account opening experience
Why brand loyalty is the strongest metric for sustainable business in igaming, and the role of verification in this
Why operators should use the down-time from live sports betting to optimise their account creation processes