29 Oct 2020
Getting your traffic's worth!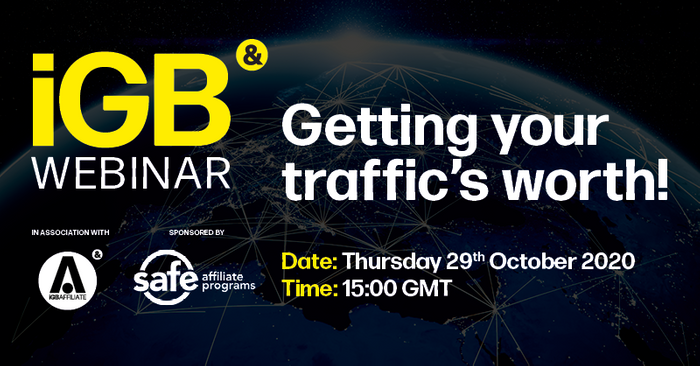 With operators under growing pressure to increase profit margins, affiliates often hear a myriad of arguments against why fixed fee or CPA commercial term requests are untenable. This session will explore exactly how corporate commercial modelling works and why CPA or fixed fee deals are simply not on offer at a certain point in time.
The majority of these misunderstandings often boil down to a simple lack of transparency around how businesses operate and a deeper knowledge from both sides around internal workings for planning and budget management for online marketing strategies.
Either way, there are vital considerations that affiliate managers have to make prior to agreeing on a commercial offer. This webinar will give listeners some clear guidance on how to negotiate commercials to obtain the best possible result for both sides whilst exploring some of the communication pitfalls that can occur. Listen in as we discuss how this process can be simplified and offer tips on how to overcome obstacles within this dynamic sector.
Speakers:
Sue Dawson, Head of Content, FTD Digital
Sarafina Wolde Gabriel, Vice President of Strategy, Income Access
Moderator:
Curtis Roach, Clarion Gaming