30 Jun 2020
Building a strong product portfolio following a global pandemic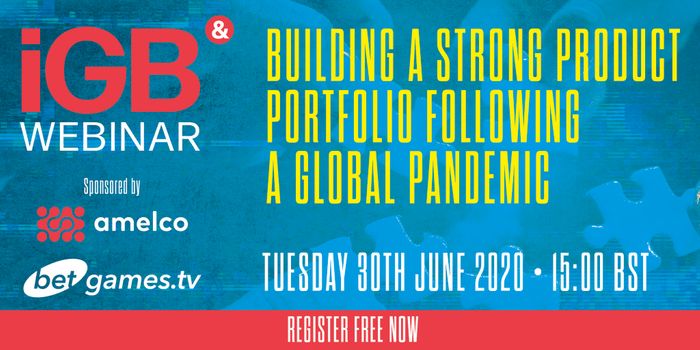 While it has always been important to have a strong product portfolio, this has become even more pivotal in the wake of the Covid-19 pandemic. With few live matches available, the importance of cross-selling alternative product verticals has proven to be a critical way to keep players engaged.

In the industry's first session to evaluate the past few months, we discuss the lessons learned for two of the industry's leading sportsbook and live betting games suppliers: taking a look at the challenges associated with cross-selling sportsbook and alternative markets and discuss the best solutions for operators and suppliers to future-proof against COVID's second potential wave.

Key discussion points include:
• Lessons learned: what legacy will Covid-19 leave on the iGaming market?
• How have alternative products performed in regions such as Africa who rely so heavily on live sports?
• The virtuals myth: looking at the data, which products converted best for sportsbook players?
• What have been the top do's and don'ts for cross selling?
• What lessons have been learned from the last few months? How can operators future-proof themselves?
• What should the perfect diversified portfolio look like?
Speakers
Robin Harrison-Milan - Moderator IGB
Richard Hogg - CCO - Betgames.TV
Brandon Walker - Head of Business Development - Amelco UK Limited.
This webinar is sponsored by Amelco & Betgames.TV