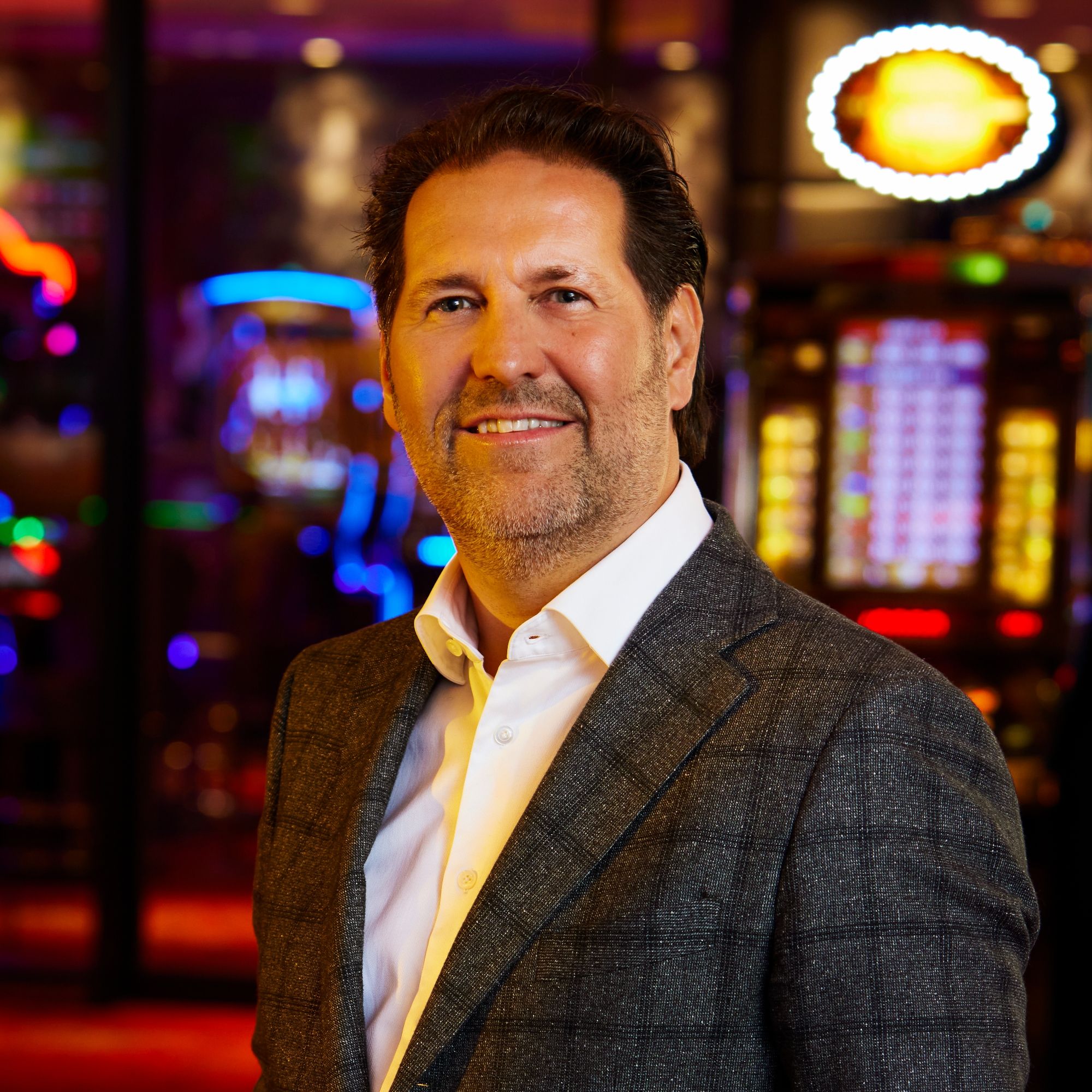 Eric Olders
CEO & Chairman of the Board
,
JVH gaming & entertainment
Netherlands
Eric joined JVH as CFO and board member in 2006. In 2008 he was appointed CEO and Chairman of the Board. He is also a co-shareholder. Eric successfully led the company through several major changes and acquisitions and created a strong growth path. Under his leadership, the company grew from 32 properties in 2006 to 85 properties at present. Further, the group also holds three licences for online casinos in the Dutch market.
His entrepreneurial spirit characterizes the entire JVH organization. Eric is a people-first leader; he inspires and engages colleagues and empowers them to succeed. He values talent and strongly believes people are the core of the company's success. A diverse and highly skilled workforce of over 1,250 employees work closely together to ensure all players enjoy a VIP experience, casino games and sports betting in a trustworthy, familiar and secure environment, both online and offline.
Eric is also an active member of VAN (the Dutch gaming sector organization), a frequent speaker at gaming conferences and has been a member on numerous boards.
Before joining the gaming industry, Eric held several board positions, including CFO, in IT and telecoms businesses, both in privately held and public listed companies. Eric has extensive experience with private equity investors.
He holds a master's degree (with honors) in Economics and Business Administration and a postgraduate degree in Accounting, Controlling and Corporate Governance. He is also registered as a CPA and Chartered Controller.