VOISO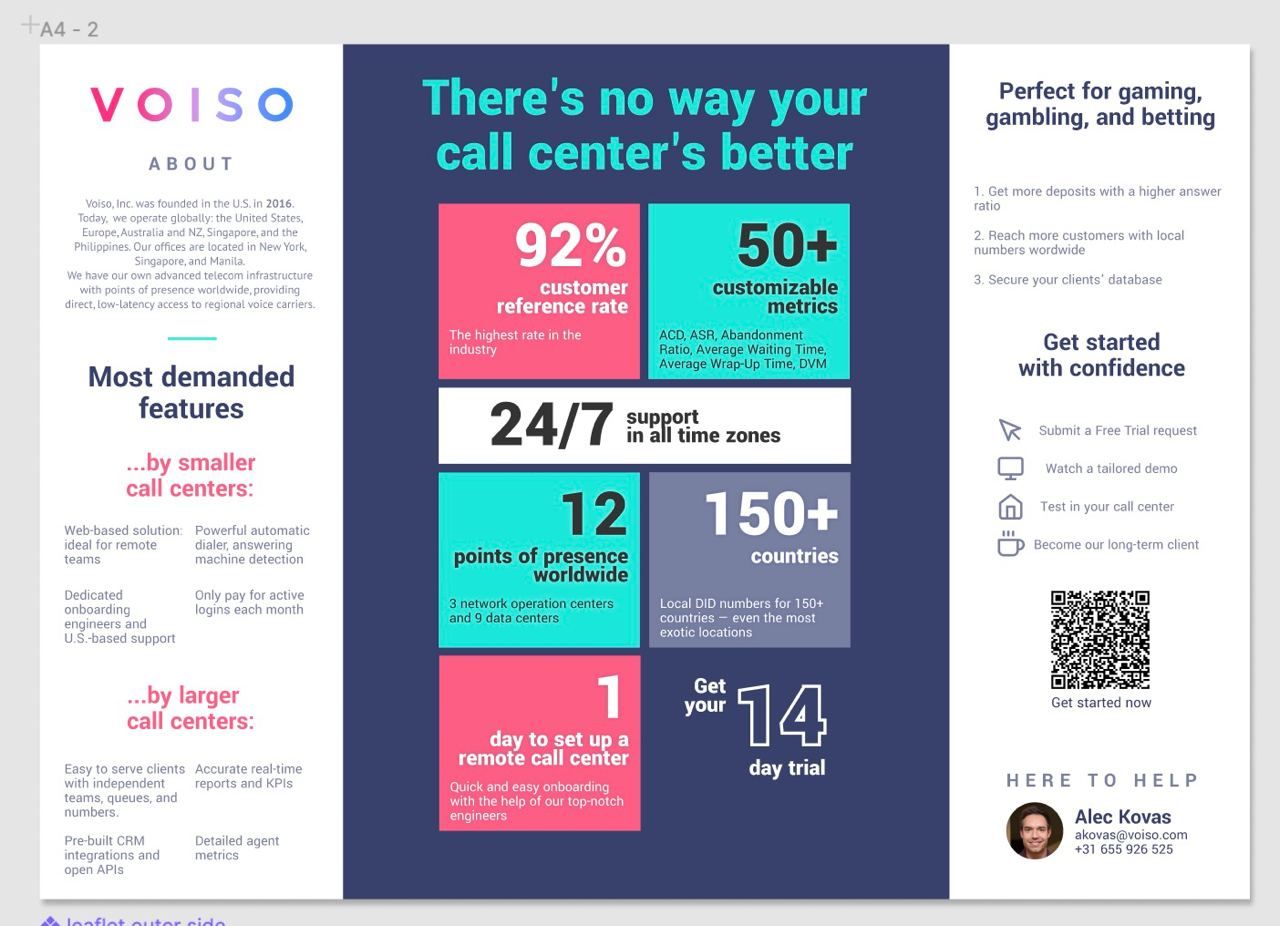 Voiso is a call center software that lets businesses utilize call workflows and smart dialers to handle outbound sales, customer service and business process outsourcing (BPO) operations. Using a drag-and-drop interface and built-in widgets, administrators can create customizable dashboards for supervisors, floor managers, and executives to gain insights into call or campaign operations performed by their teams.
Key features of Voiso include call recording, campaign management, vanity numbers, and call transcripts. Managers can utilize the visual interactive voice response (IVR) builder to route calls to agents based on specific skills, set up triggers for automated follow-ups, and assign work queues to team members. The speech recognition functionality helps customer service agents analyze recorded voice calls, highlight important interactions, and flag keywords using designated word categories.
Voiso facilitates integration with various third-party systems such as Salesforce, Zendesk, Pipedrive, Microsoft Dynamics, HubSpot, and more. It lets administrators monitor call queues, agents' performances, and work statuses by visualizing data in the form of graphs or charts. Organizations can use the search engine to retrieve relevant information from the database and export reports in PDF and CSV file formats.
https://www.youtube.com/watch?v=eSVVq6DsXhs&ab_channel=Voiso