04 May 2022
UK – GALAXSYS and Fashion TV Gaming Group collaborate to create new game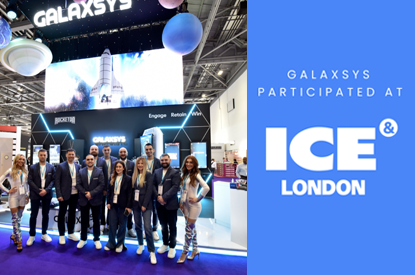 Showcased on Stand N6-210 at ICE London last month, the game sees players place bets before the game starts and then wait until the model begins to walk on the stage. When the model starts walking on the stage, the odds will start to grow until she stops walking, which can be at any moment.
The Auto Cash out feature allows players to predefine the odds they want to cash out, enabling them to control the risk they want to take with each bet. Auto-exit gives enhanced control of the game whereby even if the internet connection drops, the auto- exit function will work as set by players.
Auto Bet enables players to configure the bet settings so that the system plays instead of them. Free Bet provides operators with an option to award bonuses to the players, taking into account the terms set by the operator. Finally, the game facilitates placing two bets in the same round feature.
In a statement, the GALAXSYS team also stated they will be present at upcoming events including CasinoBeats Malta and IGB Live in Amsterdam.