22 May 2019
Quanta has First Jackpot Winner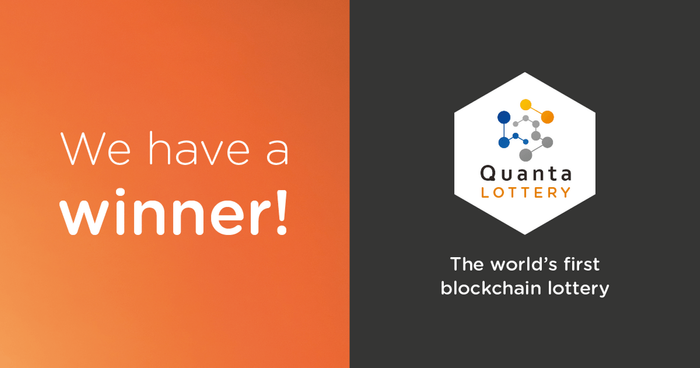 One lucky Isle of Man resident has scooped the £10,000 jackpot
The Isle of Man's Quanta which is the world's first licensed blockchain lottery operator, has today announced their first jackpot winner, which was drawn on Friday last week.
Just 18 weeks after launching the Quanta Prize Draw, one lucky Isle of Man resident has scooped the £10,000 jackpot, marking an important milestone for Quanta as it continues it's ground-breaking journey.
The winner, George P from Douglas, was ecstatic when he realised his good fortune when he checked his tickets after the 18th Draw on Friday 17th May. He said: "I couldn't believe it. I didn't know anything about cryptocurrency before signing up to play at Quanta, but the whole process was much easier than I expected."
"I simply bought some Ethereum and signed up and even though I only bought a small amount of Ethereum, I was able to take part in a lot of draws because of the bonuses I got from depositing, which clearly paid off."
Kostas Farris, CEO of Quanta, said: "This really is a great moment in Quanta's history and we've been hoping for a jackpot winner since we launched in January."
"The Island has been incredibly receptive to our weekly prize draws and have embraced the technology that supports our platform. This is just the beginning for Quanta and we couldn't have hoped for a better start on this exciting blockchain journey."
Every Friday in the Quanta Prize Draw, players have a chance at winning the £10,000 jackpot as well as a minimum of 18 other guaranteed prizes, and we are looking forward to announcing more lucky winners in the near future!