Bankera Launches Its Mobile App Earlier in Response to War in Ukraine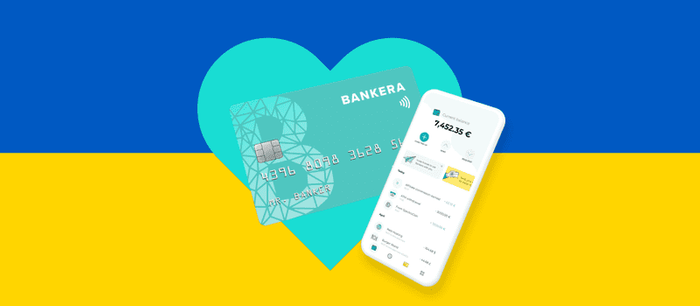 Bankera has publicly launched its iOS and Android mobile apps to make payment services easily accessible for Ukrainian refugees in Europe. Starting today, the Bankera app can be found and downloaded from the App Store and Google Play Store.
As Bankera has announced over the weekend, we consider Ukrainians a definite part of Europe. Thus, we are offering them the pricing schedule currently applied to clients within the European Economic Area (EEA). In other words, most Bankera services for Ukrainians are now provided for free. There are no monthly maintenance, account opening or card issuing fees, while transfers within Europe (SEPA) are free and instant. Bankera card payments can be used at points of sale in every country within the continent.
To make Bankera services easily accessible for Ukrainian refugees, we have decided to release the Bankera app for iOS and Android earlier than initially planned. In the meantime, we are working on launching Ukrainian language support in our platform and make it even more hospitable to the Ukrainian community.
Last week, Bankera opened an account for Blue/Yellow, a non-governmental organization (NGO) which has been raising funds for humanitarian aid in Ukraine since 2014. Our company has also made a donation to the organisation.
You can donate to Blue/Yellow using the following account details:
Recipient: VšĮ "Mėlyna ir Geltona"
Recipient's account number: LT483550020000014662
Recipient's financial institution: UAB "Pervesk"
If you would like to download the Bankera mobile app, use the corresponding links for iOS and Android operating systems.