28 Jul 2021
Altenar expands in Spain through JOKERBET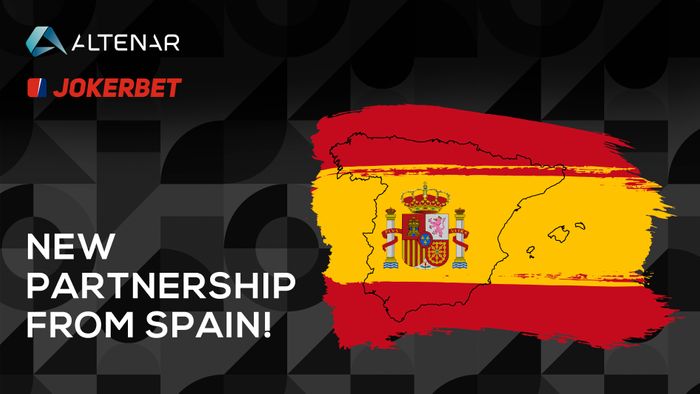 The Sportbook software provider Altenar has announced its expansion hand in hand with JOKERBET for the Spanish market.
JOKERBET is the online gaming brand for the Spanish market of Grupo Veramatic, a group of companies that began its activity in 1986, and which has more than 190 gaming halls in Spain and 1,000 gaming terminals in the hostelry channel. In 2017, it obtained the license to operate in the country through its own website where users
can enjoy the best of sports betting, casino games and slots, among others.

The Sportbook software provider Altenar has announced its expansion hand in hand with JOKERBET for the Spanish market. Domenico Mazzola, Commercial Director: ''I'm extremely excited and happy to announce that JOKERBET, a well-established Spanish operator, decided to switch to our fully managed Sportsbook solution.''

In turn, from JOKERBET they are very pleased to be able to work with one of the most important suppliers in the industry. Its Director, Jorge Justicia, points out: "Altenar''s attitude, flexibility and approach is what made us decide on their product. We are confident that we have
all the right elements to have a long-lasting business partnership.''