All-in goes global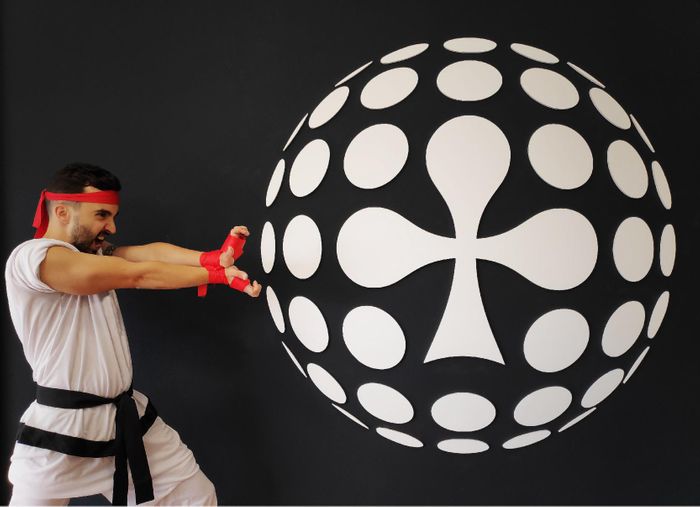 All-in Translations are relaunching as All-in Global in Amsterdam this summer in order to highlight the company's range of language services, including multilingual SEO and creative content writing.
Just over a decade ago, All-in Translations emerged as a company offering localisation specifically for the gaming industry. The company, which opened its first headquarters in Malta, is a language service provider for game developers, operators, sportsbooks, casinos and affiliates.
Over the years, several other services have been added to their portfolio. However, having the word 'translations' in their company name has made it difficult for all these services to get the proper market attention, the company says. This is why they are relaunching as All-in Global, showcasing a brand new look at iGB Live (stand M16) on July 17, followed by a grand rebranding dinner for their clients.
In this video, their new CEO Tiago Aprigio explains how the rebranding came about and how the new office in north-west Portugal benefits the company and its clients.
https://www.youtube.com/watch?v=gDe9f17jK0s
Baking the Whole Pie
One advantage All-in Global has over the competition, they feel, is the extensive selection of languages on offer. Content writing and SEO services are in high demand - especially for affiliates, and are all available in more than 70 languages.
"With us, the old "Creativity or SEO?" conflict is no longer around. We're baking the whole pie by providing well-written AND search optimised content," says content manager Valentin Stanga.
Valentin has been running the content department with from Malta for 5 years now, while the SEO manager Vasco Albuquerque operates from the new All-in Global office in Porto.
"We have a unique set of expertise across all languages. As specialists in link building, SEO content, keyword localisation and content outreach, All-in Global is a natural partner to improve search ranking and reach new audiences for a multilingual website. We believe a White Hat SEO strategy is the long term winning approach, and we offer tailor-made link building packages " says Vasco.
A Tour Around the World
The theme for the 'All-in Global' marketing campaign is a tour around the world inspired by the 1997 Daft Punk song and orchestrated by Chairman and Events Manager Roy Pedersen.
"Our mantra is to never get boring, but that can be quite a challenge when you are talking about language services. So instead we'll focus on the many cool and beautiful places where All-in Global is represented. This is easy, given that we have offices in Malta, Portugal, London and Norway, and that we work with more than 400 language professionals from all around the globe. We also get to travel to some amazing destinations when attending gaming events," says Pedersen.
A new website on all-in.global is under construction, and it will have a dedicated section called Around the World. The initial tour calendar includes iGB Live! in Amsterdam, Betting on Sports and Esports Insider in London, PAI League Season Opening in Malta, Mekong Gaming Summit, CEEGC in Budapest, G2E Vegas, Blockchain Malta, SiGMA and SiGMA Cup, ICE and LAC in London, ASEAN Gaming Summit and All-in Global Poker tournament in Manila, Betting on Sports America in New York and iGaming Forum in Stockholm.