7StarsPartners' team at iGB LIVE Amsterdam (AAC)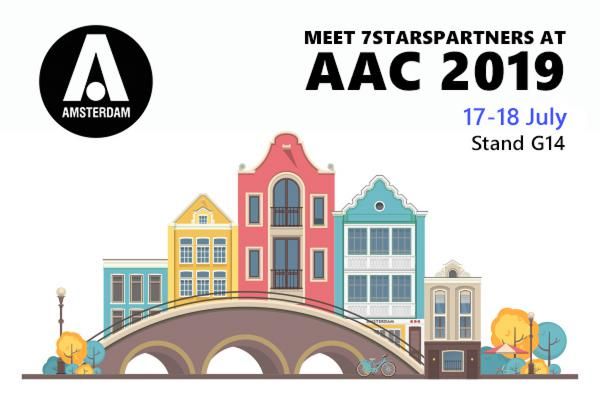 7StarsPartners' team at iGB LIVE Amsterdam (AAC)
Hello,
Just less than a month away from iGB LIVE, we can't help but break the news - 7StarsPartners will be exhibiting with a shiny, centrally located stand, designed to showcase all our amazing brands!

We will be happy to welcome you at stand G14 in RAI, Amsterdam on
July 17 and 18!

Make sure to reserve a spot on our schedule as it is getting booked up
quickly like an Amsterdam hotel around King's Day! It would be great to
meet you and fill you in on how much further we've developed and
what's on our table for future endeavours!

We've increased affiliates' payouts by 400% last year and so far 2019 is
proving even more successful as we are on the edge of acquiring new
licenses and entering new markets that will help you promote our brands
to even broader audiences! But let's not reveal too much! Cоme and say
"Hi" to the 7StarsPartners' team at stand G14! We will be delighted to meet you and discuss maximising profit and growth opportunities!

Make sure to contact us at: affiliates@7starspartners.com in order to
book a time slot with the team!

See you soon!
Best Regards,
7StarsPartners Team