16 May Macau Gaming – The Top IGaming Trends Of The City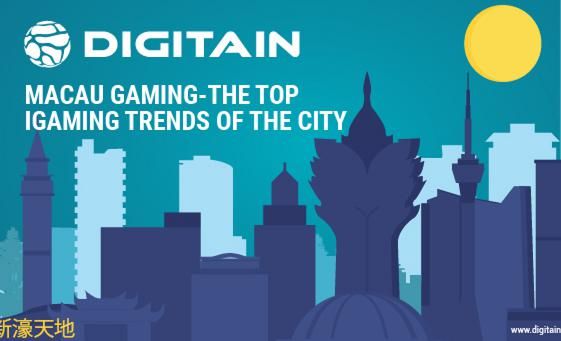 Casinos and gambling are still illegal in mainland China. But, it is allowed in Macau and Hong Kong. Over the years Macau has emerged as the gambling hub of not just China, but all of Asia Pacific. Over the years, Macau has gained international importance and has become at par with Las Vegas. In fact, Macau has been dubbed the new Gambling capital of the World.
Lack of Online Gaming Legislation
The Chinese gaming and gambling market is one of the fastest growing in the world. While land-based gambling is legal in Macau, online gaming is not regulated. So, in most parts, the lack of online gaming licensing translates into 'online gaming is legal'. This is true for players though. The public can place bets with foreign-based online casinos. But the lack of regulation implies that operating an online casino in Macau is illegal, which works against the online gaming operators.
As a result, there are many iGaming operators that operate offshore but serve Macau. These online gaming operators use state of the art technology to ensure that players have the best online gaming experience no matter if they use desktop computers or mobile devices. Online casinos are easily accessible and have an extensive selection of fun and exciting games. They also offer players the option to make quick deposits and withdrawals, making playing easier and more enjoyable.
However, that are many operators that backed out of Macau because they want to avoid getting in conflict with the Chinese government, which has a very strict stance against gambling in general. But for now, Macau is still one of the most liberal gaming and gambling environments in the world. But when it comes to iGaming, the lack of legislation is similar to the rest of the world. iGaming operators are shut out of the place, but the public is free to enjoy online gaming at their own leisure, and risk.
China wants to Strengthen Gaming and Gambling Regulations
Regardless of the huge revenues that come from Macau's gambling, and gambling tourism, the Chinese government is pushing Macau to tighten its gambling industry oversight and strengthen regulations. There is also a desire for Macau to monitor the changing trends in the casino sector and diversify into non-gambling activities. China wants Macau to focus on leisure and family tourism and put gambling in the background. However, there is now more of an emphasis being put on entertainment and retail stores across the region.
But if China wants Macau to be more aware of the latest trends in casino and gambling, what does this mean for the legalization of online gaming? Is China going to accept the dominance of online gaming and finally create legislation that allows online gaming operators to work on Chinese soil? We can only wait and see.