10 Jul 2019
1 Week to Go!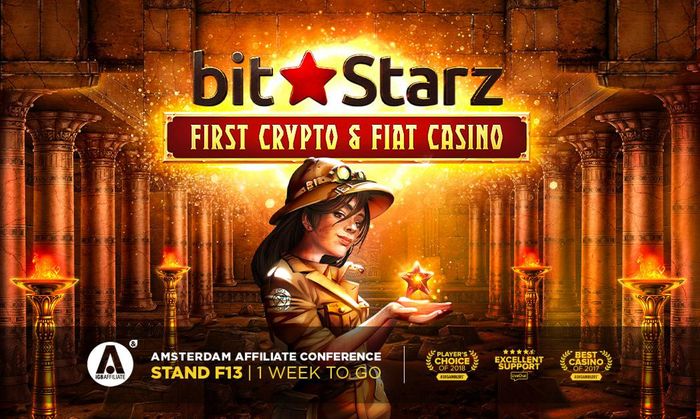 BitStarz is packed up and ready to go, as we're bringing our Cairo crusade straight to Amsterdam – trust us, our tomb-raiding, gold-chasing stand isn't to be missed.
There is still time to book a meeting with our team:
Srdjan: https://calendly.com/srdjan-kapor/amsterdam-affiliate-conference?month=2019-07
Megan: https://calendly.com/megan-palm-bitstarz/aac-meeting?month=2019-07
Nikolai: https://calendly.com/nikolaibrjakin/amsterdam-affiliate-conference
Or just swing by our booth, we'll be happy to chat.
See you in Amsterdam!